If you're looking for new gutters for your home or building, don't settle for less! Choose seamless gutters from The Gutter Company! The Gutter Company is conveniently located in Oldsmar, FL, offering quick access to neighboring counties, such as Pinellas and Pasco, as well as the Gulf beaches outlining Tampa Bay.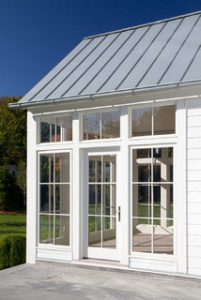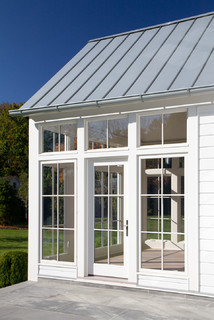 For seamless gutter installation, a professional grade gutter machine is necessary. Seamless gutters are made from large coils of metal that are fed into the gutter machine to create large pieces of continuous gutters.
Seamless gutter installation is much faster than sectional gutter installation because there's less time spent joining pieces together at seams. Seamless gutters only need to be joined together and sealed at the corners of the house.
Additionally, seamless gutters have less potential for leaking, and they show more strength overall. Sectional gutters harbor more potential for leaks or debris build-up at the joints, along with sagging and rusting.
You can count on The Gutter Company for quality and reliable seamless gutters in the Tampa Bay area! Our friendly estimators are standing by. Call today to view our samples and get a personalized estimate! You can reach us at (813) 539-5260 or by clicking here.