Conveniently located in Pinellas County, The Gutter Company offers gutter installation to neighboring Hillsborough and Pasco counties, as well as the Gulf beaches outlining Tampa Bay. The Gutter Company offers many gutter installation styles for you to choose from:
Roll Form Gutter
5-inch aluminum roll form gutter is meant to attach to your patio cover so that water can easily drain off of your cover and away from your patio.
Half Round Gutter
Available in painted aluminum, painted steel, and copper, the 6-inch half round gutters highlight period architecture. They are available in multiple colors and are easy to clean due to the low maintenance shape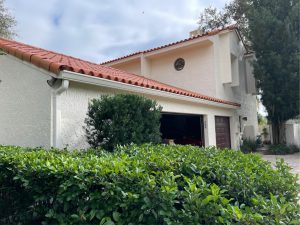 K-Style Gutter
K-style gutters account for the majority of gutter installed in today's time. Their unique shape blends well with modern architectural trends and provides more strength than other gutter shapes. We offer 6-inch and 7-inch K-style gutters.
Commercial box gutter
Box style gutters are most often seen on commercial and industrial buildings, but occasionally are used on homes as a modern look. The boxy shape of the gutters can hold a larger capacity of water of water than K-style gutters – ideal for larger buildings with more water run-off.
Copper gutter
Copper gutters are available in both K-style and half round shapes. They have a long life span of 60-100 years because they don't rust. Additionally, copper gutters increase your home's value due the elegance of their appearance.
Here at The Gutter Company, we strive to be the best and provide quality work at all times! Our friendly estimators are standing by. Call today to view our samples and get a personalized estimate for gutter installation in Pinellas County! You can reach us at (813) 539-5260 or by clicking here.