If you have a commercial property in Hillsborough County, keep in mind that we offer top notch commercial gutter services for all apartment complexes, commercial and industrial buildings, and educational institutions in the best possible prices. We have become an essential asset for all commercial clients due to our prompt and efficient service.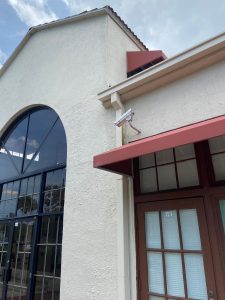 We utilize commercial box gutter made up of galvanized steel, which holds a square shape of gutter. Standard aluminum is too flimsy to support the shape of box gutter. Box style gutters are most often seen on commercial and industrial buildings, but occasionally are used on homes for a modern appearance. The boxy shape of the gutters can hold a larger capacity of water than K-style gutters. This makes them ideal for larger buildings with more water run-off.
Conveniently located in Oldsmar, FL, The Gutter Company offers quick access to Pinellas, Hillsborough and Pasco counties, including the Gulf beaches outlining Tampa Bay.
Here at The Gutter Company, we strive to be the best and provide quality work at all times! Our friendly estimators are standing by. Call today to view our samples and get a personalized estimate for commercial gutter services in Hillsborough County and more! You can reach us at (813) 539-5260 or by clicking here.