Are you struggling with gutter cleaning on your Pinellas, Pasco or Hillsborough county home? If your gutters are constantly clogging, call The Gutter Company and schedule a free estimate for gutter guard!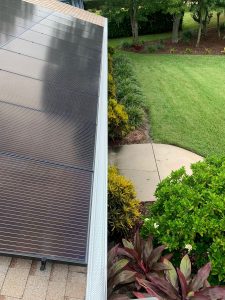 Our estimators will assess the needs of your property to help you find the best and most cost-effective solution for your home. Your home might even be a candidate for both of our gutter guard options like the property pictured below!
Conveniently located in Oldsmar, FL, The Gutter Company offers quick access to Pinellas, Hillsborough, and Pasco counties, as well as the Gulf beaches outlining Tampa Bay. Here at The Gutter Company, we strive to be the best and provide quality work at all times.
Ready to say goodbye to gutter cleaning your Hillsborough county home? Our friendly estimators are standing by. Call today to view our samples and get a personalized estimate for gutter guard! You can reach us at (813) 539-5260 or by clicking here.